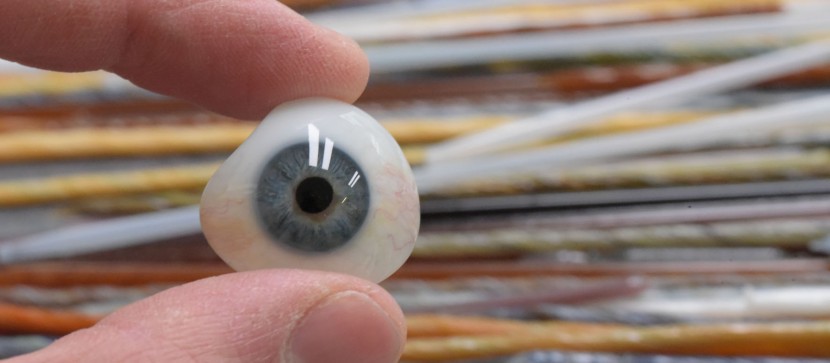 General information
Every ocular prosthesis is a customised and unique item made with high-quality special glass materials. It is precisely matched in colour and shape to your requirements and handmade by our experienced ocularists. Thanks to this individual customisation, the prosthesis is not only comfortable to wear, but also guarantees a high level of aesthetics and inconspicuousness.
The prosthesis is made of 100 % glass. This means that all coloured components are not painted on, but embedded using special coloured glass. We therefore do not use any paints or other chemical additives. Allergic reactions or material-related incompatibilities are therefore not known. The outer, smooth surface of the glass protects the sensitive conjunctiva better than any other material. This also means that a uniform tear film is formed on the artificial eye protecting against dryness.
Find out more about the right care for your artificial eye here.
Read why you should replace your artificial eye annually here.